Athletes' Commission
In 1981, the then-IOC President, Juan Antonio Samaranch, created the IOC Athletes' Commission. Its creation was confirmed by Rule 21 of the Olympic Charter.
Role of the WBSC Athletes Commission:
Serves as a consultative body and is the link between active athletes and the WBSC.
Represents athletes and upholds the rights and obligations of the athletes.
One Baseball and Softball representative each serves as a member of the WBSC Executive Board.
The Commission makes recommendations to the WBSC's Executive Board.
This Commission is composed of athletes elected by the athletes during the WBSC World Championships and must balance gender and sports.
Activities:
Awareness-raising among athletes of all categories in reference to anti-doping.
Supports and follows the initiatives of the World Anti-Doping Agency (WADA), e.g. promoting the anti-doping passport, and harmonizing rules and sanctions.
Warns about the risks of using nutritional supplements.
Supports other commission activities as needed.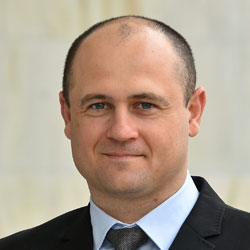 Justin Huber
AUS
Maria Soto
VEN